"WestCoastSwiss.org is the home of the West Coast Swiss Wrestling Association. By promoting Swiss Wrestling and our festivals, we bring families, education, music, sport, culture & business together."

It's all about the music !!

A culture is defined by the things that make it unique and special.  Nothing distinguishes the Swiss Culture more than the music.  A Swiss Festival, or Schwingfest (yep, you read it right, "schwing" fest) revolves around the music and the makers of the music.  From it's peaceful sounding melodies, to rowdier music that drives the foot stomping West Coast Brand of Swiss music like the Paul Jones or the Washington Stomp, Swiss music has something for all ages!  Young, old, too cool for school people, once you hit one of our dances, you'll be hooked.  

Below you will find clips of music, dancing and a number of other random Swiss music sitings.  It will give you a sneak peak into our not so secret Swiss Society.    

Above is a clip from a dance in

Tacoma Washington on a Sunday Night.  Looks a little less rowdy for some reason.  Maybe it's because these warriors that were left standing on this third consecutive night of dancing had been dancing the prior Friday and Saturday Nights until the wee hours.

     Scheiber, Vogel, Gander, Beeler, Brogli, Inderbitzin, Blaser, 

Egli, Faver, Fred Burri, Reichmuth, Marchy, The Swiss Alpiners, Gwerder, Imhof, Ward, Ulrich 

Gallegos ​& Ott.

Here are just some of the families that bring music, 

life and fun to our festivals !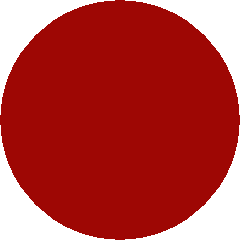 Send us your great 

music videos and 

Swiss Dance Videos!

Above is the world famous Disneyland Yodeler, Fred Burri.  He is the guy you hear while riding the Matterhorn at Disneyland.  Here is sings the country version of Wabash Cannonball at a friends home.  Unfortunately, no yodeling on this video.  He is a big wrestling fan as well.  He's at many schwingfests.

The above video gives you an idea of the daytime activities at a Swiss Festival.  Great food, great music, kids, a wild and tough sport & children & adult beverages all day.  Here John Faver "The Crazy Swiss", is jamming with Swiss Music legend Werner Blaser....he can still hang at 80 plus.

Whether the sounds of jodeling intrigue you or not, you might want to take a listen to Disneyland Yodeler, Fred Burri....he is considered a legend in this craft.  Fast forward at times to hear the different types of yodeling.  He also tells stories of how some of the different yodeling & music came about.  This is entertaining for all ages.

"I'm kind of glad we 

have

these musicians

or I couldn't get 

any girls to dance

with me."